Mikala Schooler, FNP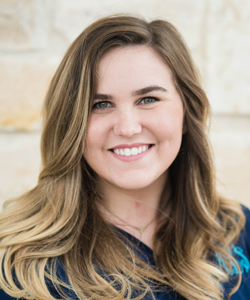 Mikala completed her Bachelor of Science in Nursing at Tarleton State University in 2016. After completing her bachelor's degree, she worked as a registered nurse while earning her Master of Science in Nursing. In 2018, Mikala completed her master's degree at South University in Austin, Texas. She is currently working toward her Doctorate of Nursing degree at Baylor University. Sic 'em Bears!
Hobbies In her spare time, Mikala likes to be outdoors. She enjoys concerts, the lake, and floating the river. She loves spending time with her friends and family, including her niece and nephew. She is a proud dog mom to a puppy named Harvey. Mikala is enthusiastic to help others become happier and healthier.
License & Certifications
Advanced Practice Registered Nurse (APRN)-Texas Board of Nursing
Family Nurse Practitioner (FNP)-American Academy of Nurse Practitioner
---
Chiropractor Blake Young, D.C., R.N.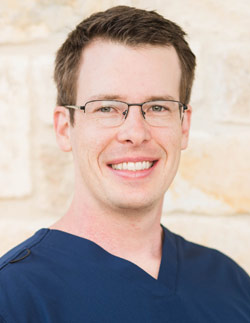 Dr. Young and his wife Alicia recently made the move from North Texas to Harker Heights. Alicia is a children's book illustrator and painter, and is quite excited about painting scenes of the beautiful rolling hills of this area of Texas. Dr. Young is excited to the opportunity to provide various health services to the community. When asked of his accomplishments, Dr. Young says, "I believe that once you focus your mind on a given goal, anything can be accomplished with God's help, discipline and perseverance." Dr. Young feels blessed to have this opportunity and is said to have a competitive spirit in sports, as well as in everyday life. Education Dr. Blake Young received his under-graduate degree at Texas Tech University, then studied at Parker Chiropractic University and received his Doctor of Chiropractic degree in 2010. He continued his studies at Wayland Baptist University and obtained his Registered Nurse degree in 2012. Hobbies Outside of the office, Dr. Young enjoys applying nutrition and exercise to his daily routine. When he finds the time, he loves to play tennis and golf, as well as outdoor activities such as fishing and hiking. Licensures and Certifications
Successfully completed all parts of The National Board of Chiropractic Examiners
Successfully completed the state licensing examination, Texas Board of Chiropractic Examiners
Successfully completed the state licensing examination, Texas Board of Nursing
Received the Certificate of Attainment for Acupuncture from The National Board of Chiropractic Examiners
Certified in Titlist Performance Institute (TPI)
Certified in KT taping
---
Chiropractor Jennifer Gordon, D.C.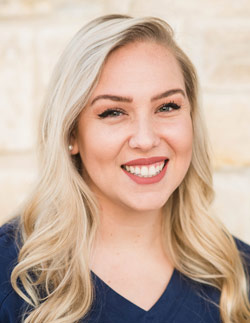 Education
Dr. Gordon studied kinesiology at California State University, Sacramento before transferring to Palmer College of Chiropractic West. She graduated with her Doctor of Chiropractic after interning at the Palo Alto Veterans Hospital.
Hobbies and community affairs
Dr. Gordon enjoys playing soccer and volleyball.  Over the last year she has discovered a love for powerlifting, setting a back squat personal record of 325lbs.  She unwinds by painting, reading, and playing Sudoku. She is passionate about helping the entire family live pain free and get back to doing the things they love. Dr. Gordon's number one job off the clock is being the proud aunt of two nieces and three nephews. Her pipe dream is to one day win the Olympic gold in table tennis.
Licensures and Certifications
Successfully completed all parts of the National Board of Chiropractic Examiners
Successfully completed the state licensing examination, Texas Board of Chiropractic Examiners
Webster's Technique Certified
Active Release Technique Lower Extremity Certified
SFMA Level 1 Certified
---
Chiropractor Patrick McHorse D.C.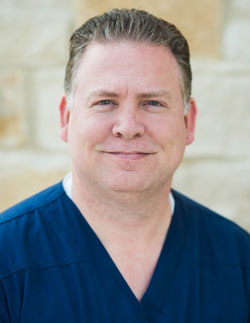 Dr. McHorse completed his undergraduate studies at Parker College of Chiropractic in Dallas, TX in 2006. After finishing that, he continued at Parker College of Chiropractic from 2007-2010 where he received his Doctor of Chiropractic degree. Dr. McHorse is an avid fisherman, where he loves to fish for crappie and even makes his own jigs to fish with. He also enjoys building, flying and driving R/C helicopters, Quad rotor aircraft, and R/C cars. Dr. McHorse is also heavily into Origami and enjoys folding a variety of different creatures, animals and insects. He is also a veteran of the United States Navy. Dr.McHorse has successfully completed all four parts of The National Board of Chiropractic Examiners and the Texas state licensing examination, Texas Board of Chiropractic Examiners.
---
Physical Therapist Nolan Beede, P.T, D.P.T.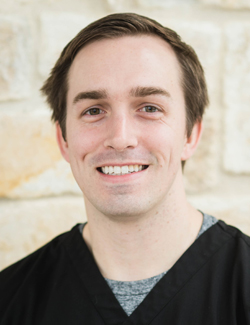 Dr. Beede is a firm believer in a healthy lifestyle by means of diet and exercise. This mindset is one reason he chose to become a Physical Therapist. He discovered the importance and effectiveness of physical therapy, after suffering injuries while participating in soccer, pole vaulting, cross country and many other sports. He earned a scholarship playing soccer at Freed Hardmen University. Dr. Beede truly appreciated the great care given to him to aid in recovery and he has a desire is to do the same for others. From there, he began to pursue his Doctorate in Physical Therapy from St. Augustine University in Florida. Graduating in 2017 and becoming board certified in Physical Therapy, he has gained extra training in Neurological disorders, aquatic therapy and manual therapy. In his spare time, Dr. Beede spends time with his 2 Dogs and the many friends he has already made in being a new comer to the Lone Star State.
---
Brandon Hammers - PTA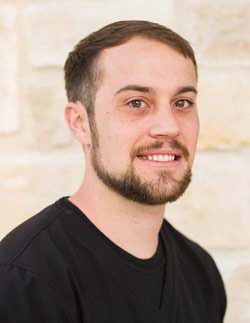 Brandon Hammers earned his Associate of Science Degree from Panola Junior College located in Carthage, Texas in 2010. He continued his education at Blinn College in Bryan/College Station, Texas and graduated in 2013 as a Licensed Physical Therapist Assistant.
Brandon has extensive experience with neurological, acute, orthopedic and sports medicine patients. He spent the last 4 years working in the border city of El Paso, which allowed him to work with a large variety of diagnoses and help him to provide a more individualized approach to each patient. His passion is to provide the highest level of clinical care to his patients on a personal and relational level. In his free time, Brandon enjoys hunting, fishing and playing a variety of sports. Brandon and his family currently live in Temple, TX, where his wife is a Resident Physician at Baylor Scott & White.
---
Josie - Massage Therapist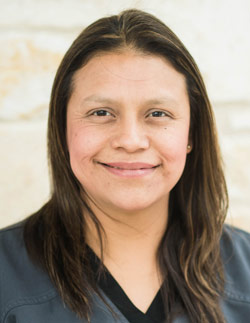 I recently moved to Killeen from California. My interest in health care began when I was 16 years old; because I have always played sports and have suffered sports injuries. I graduated as a PTA in 2001. In 2003 I decided to get my certification to become a chiropractic assistant and massage therapist. I have had the pleasure to help patients with their health care for 18 years. My specialties are in myofascial release, sports therapy, cranial release, deep tissue, stretching and therapeutic massage. I strongly believe in living a healthy lifestyle through a healthy diet and exercise. The most rewarding part for me as a therapist is being able to make a difference in a patient's health and way of life.
---
Nikki - Massage Therapist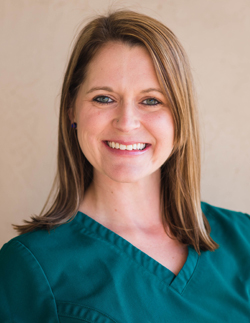 Nikki grew up in North Carolina. In 2005, she joined the Navy and was stationed onboard USS Enterprise in 2006. She completed two deployments at sea and two strenuous years in Newport News Shipyards. While in the shipyards, Nikki decided to go back to school and completed her Associate of Applied Science in Massage Therapy at Medical Careers Institute in 2010. She then moved to Hawaii where she met her husband who was in the Army. Nikki was Honorably Discharged from the Navy in 2013 and moved to Arizona in 2015 where she became licensed and certified as a massage therapist. In December of 2015, Nikki and her husband added a son to their lives. Three weeks later, they moved to the great state of Texas. Soon after, Nikki became a Texas Licensed Massage Therapist. Nikki practices Swedish/Relaxation, Deep Tissue, Myofascial Release, Trigger Point, Sports Massage and Cupping. Her goal is to continue to learn more beneficial massage techniques and help all her clients get back to their best self. Nikki finds it extremely rewarding to know her clients feel better when they depart. Nikki is an Empath, loves to discuss Nutrition, enjoys spending time with her family, doing Crossfit, being in nature, painting and practicing what she preaches with Self-Care.
---
Audrey - Massage Therapist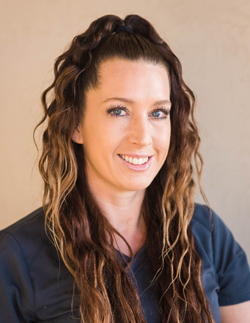 Audrey, LMT and MTI is in the business of healing and educating her massage clients. She specializes in Deep Tissue, Stretching and Thai massage therapy. Audrey has a vast knowledge of health & wellness with a Bachelor's in Health & Wellness Promotion. With over a decade of public school teaching, she shares a love to educate her clients with muscle self care. You can find Audrey enjoying surfing, aerial silks and wakeboarding in her free time.
OFFICE HOURS
---
Monday
8:30am - 6:00pm
---
Tuesday
8:30am - 6:00pm
---
Wednesday
8:30am - 6:00pm
---
Thursday
8:30am - 6:00pm
---
Friday
8:30am - 6:00pm
---
Saturday
9:00am - 2:00pm
---
All workshops are at
6PM at the Center